Y'all just don't know the excitement I had over the weekend for watching some college football. This girl loves her some college football. For sure. It was a great weekend.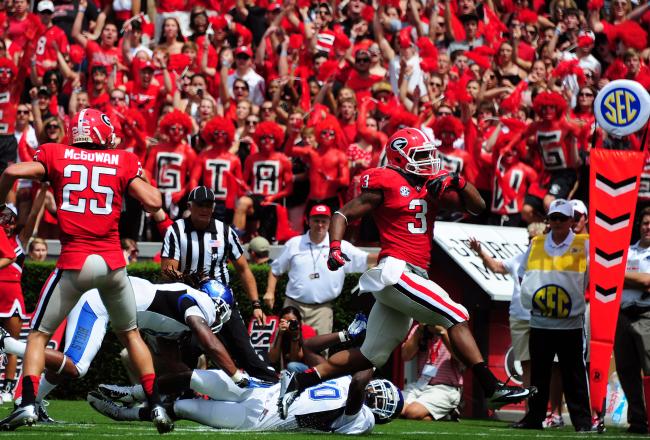 Georgia won. They should've tore them up even more, but no biggie.
Clemson beat Auburn! And yes, I dressed up for the game. Benji says this is a true sign that I am no longer a Georgia girl, I am a full-blown Clemson girl. Can't I just love them both?
On a side note, I saw this picture on Twitter. It's Hopkins from Clemson getting baptized after Thursday's practice. That's what it's all about! Team Christ!